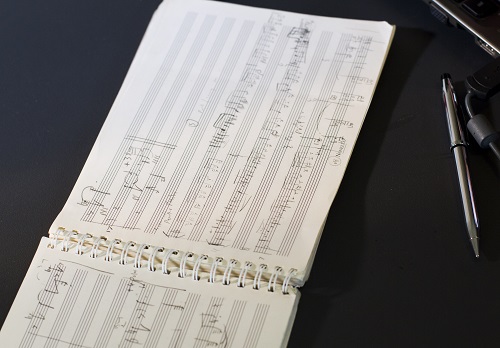 Biography
My main interest as a composer is in contrasting, and morphing, musical styles. This means I can take unusual, style-specific commissions. Do you want to play Brahms' lost marimba sonata? Wagner's missing saxophone concerto? An undiscovered Bach euphonium suite? I am also comfortable writing in a range of jazz or rock styles. I can, of course, compose in a serious 'modern' style too, if that is to your taste or that of your audience.
I have written a great deal of music, and the catalogue below shows some of the pieces that have been tried and tested in performance. If you wish to perform any of these, or commission something new, please contact me via e-mail.
A recent Review:
Mostly music from the Baroque period, with interspersions of Christmas music and two very modern variations of Vivaldi's Four Seasons. The first of these versions, entitled simply, 'Winter', being conducted by the composer himself, Simon Parkin. This was my highlight for the afternoon. A very challenging piece for the musicians and great fun to listen to; it included a short section where the orchestra had to stamp their feet in 13/16 time!! Pure genius!
View Compositions
Some of my compositions